BDR RESIDENCE
Location Bangkok
Plot Area 448 SQM (112 SQW)
Floor Area 642 SQM
Project Year 2016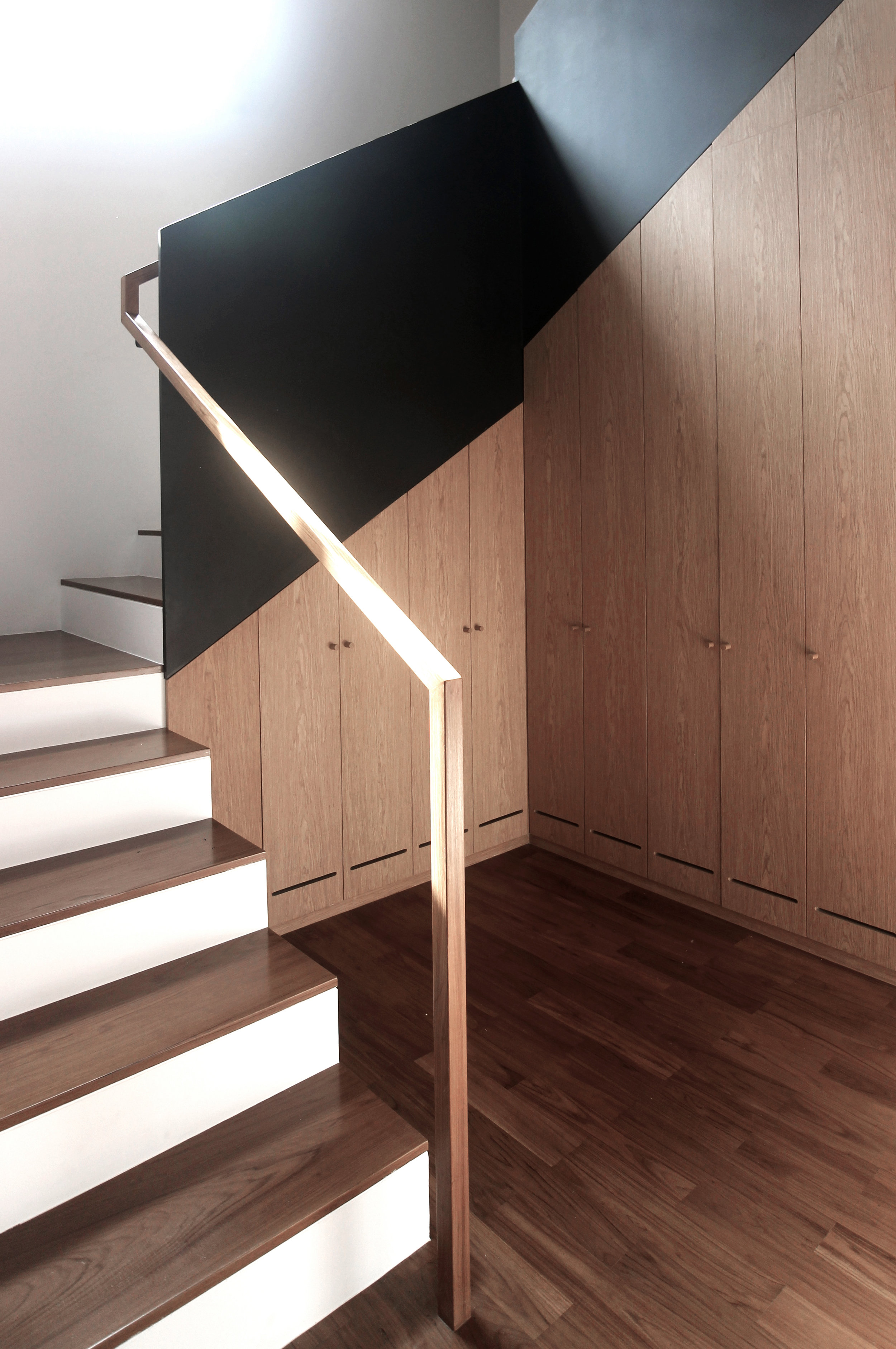 The house, situated in a residential neighborhood on the outskirt of Bangkok, was designed for a couple who dreamed of a home with an engaging composition of the living, working and entertaining environment. While addressing the client's main concern for security and privacy, a full list of programs for 5 bedrooms, 7 bathrooms, 3 living rooms, and a 4-car parking garage were thoroughly laid out to follow a disciplinary Feng Shui guidelines.
The 21-meter-long by 10-meter-wide building footprint was implied by the deep and long site constraint and the client's requirement for maximum floor area. The challenge was to provide a generous amount of natural light and ventilation to the multitude of interior rooms while consciously keeping the number of exterior openings to the minimum.
A series of deeply recessed balconies were introduced as a way in creating natural light pockets that can collectively provide a more gentle and indirect illumination to the interior rooms, which in turn project a bold and curated pattern onto the building's facade.
A system of flushed and folding wood screen was placed at each of the balcony and window openings to fulfill the client's security and privacy requirement while adding a visual refinement and vertical texture to the overall massing.
The building section features three connecting and overlapping vertical volumes that encourage a continuous air flow and social interaction across multiple floors. The first volume is an entrance foyer on the ground floor which connects to a work room and a living room on the second floor. The second volume is a living room which connects to a master bedroom on the third floor. The third volume is the main stairwell which connects every floor with solid sheets of steel acting as structural stringers and railing. The vertical volumes are designed with a strip of skylight allowing natural light to penetrate into the interior.