PICHAYA residence
Location Thonglor 9, Bangkok
Floor Area 200 SQM
Project Year 2015
Photographs NITAPROW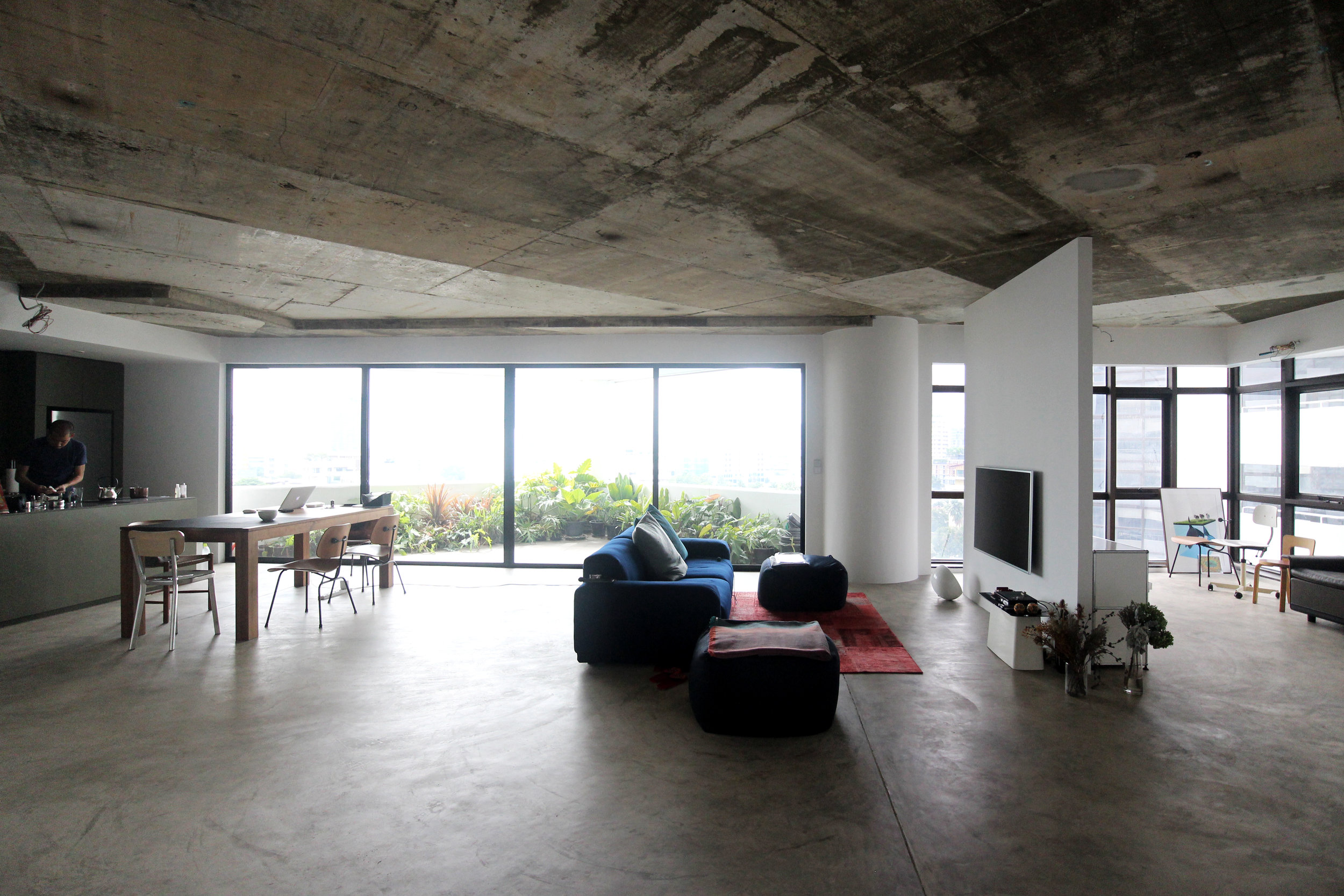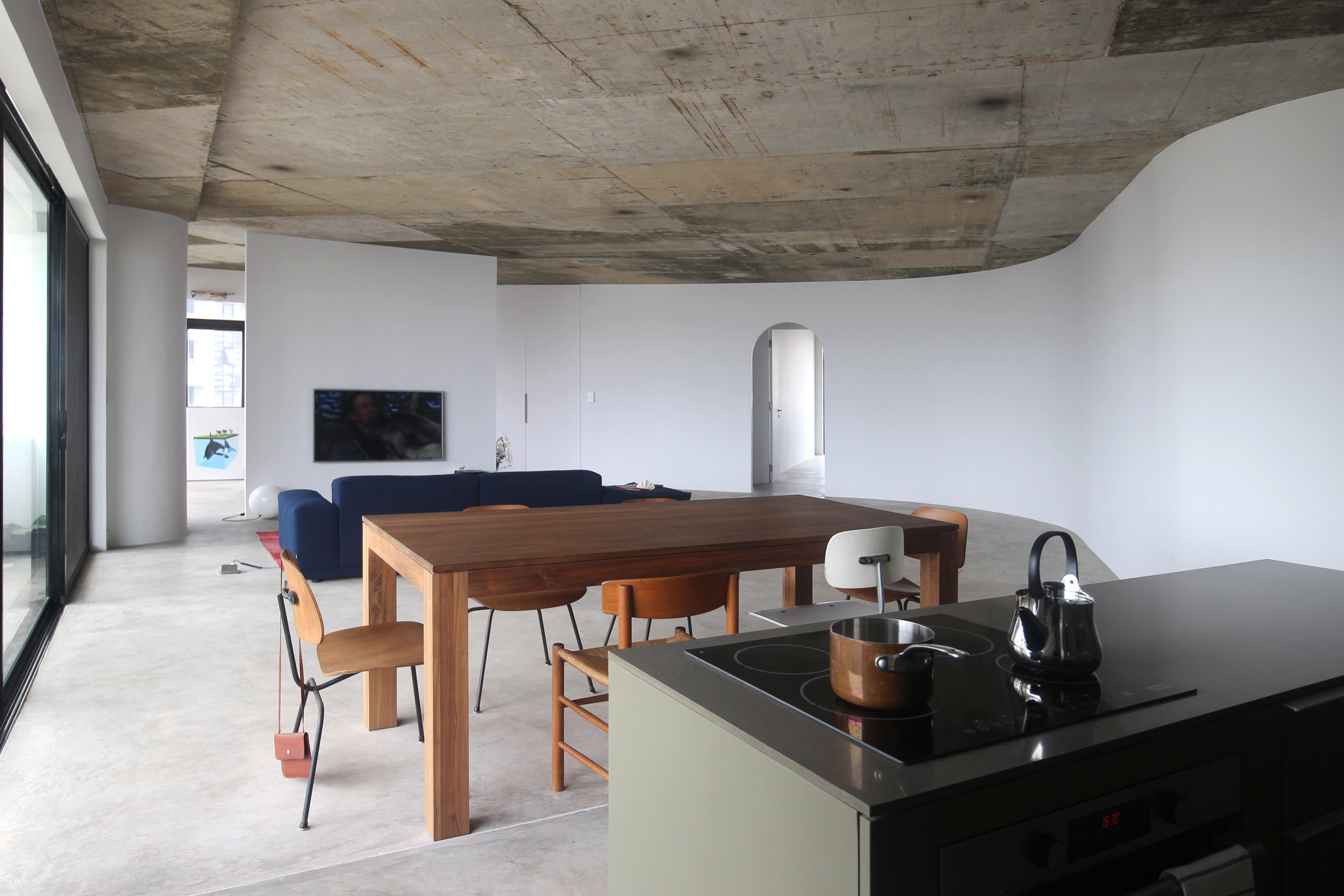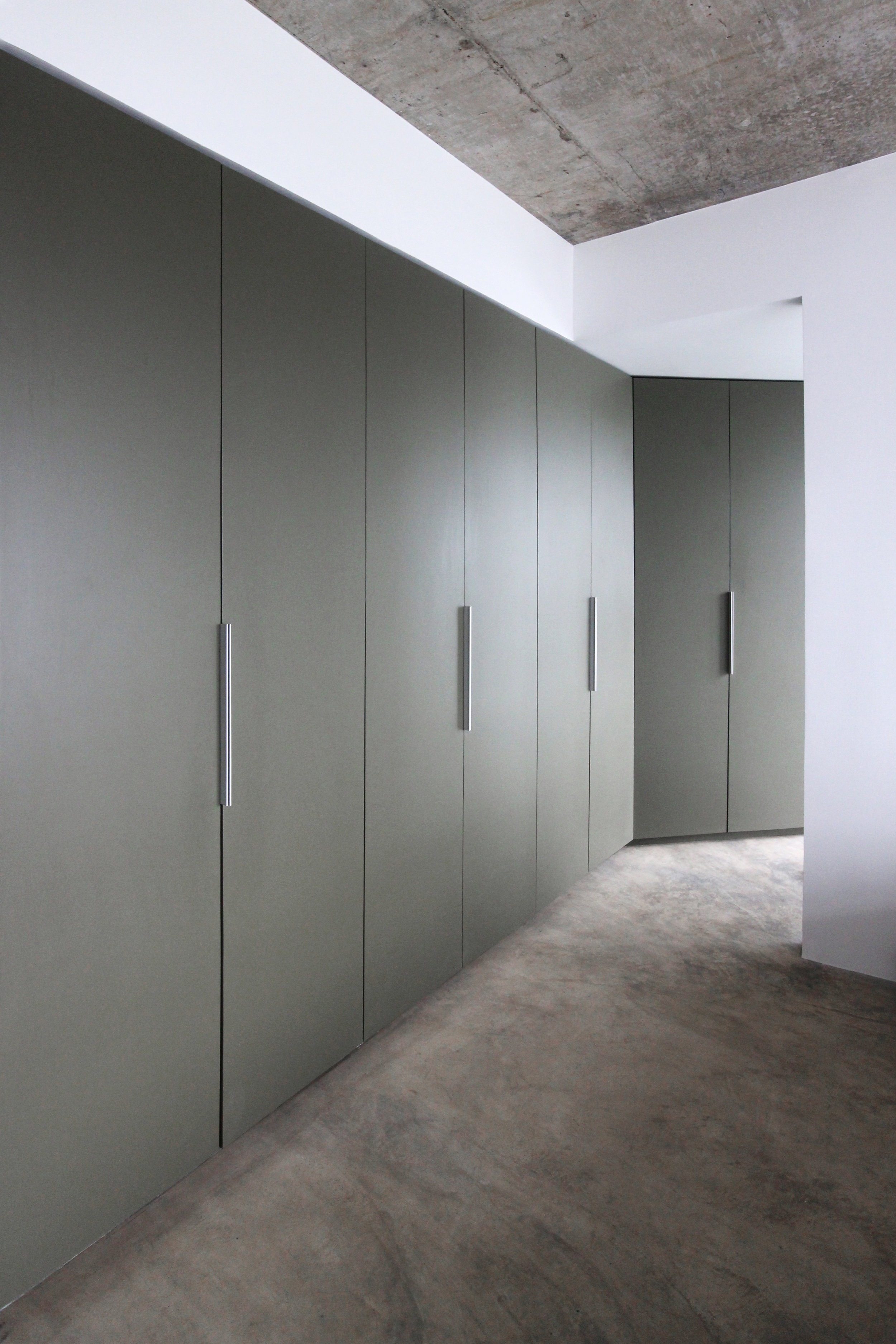 An apartment renovation for a meticulous industrial designer who was looking to convert an existing 3-bedroom apartment with a maid quarter into a 2-bedroom apartment with a large open living area that could loosely fit an open pantry, a dining area, a living area and a study all in one continuous flow.
A generous amount of clean blank spaces is the key requirement for the project as it would reflect on the client's very few, highly curated furniture collection. Existing window frames and the maid quarter were removed to make way for a panoramic sliding glass door that magnifies the view of Thonglor's emerging skyline and highlights an existing yet unique triangular shaped balcony.
As we all agree on our great admiration for the exposed concrete slab, particularly on its color palette, uneven texture and the diagonal formwork pattern, we decided very early on that the concrete ceiling should be on full uninterrupted display where all the electrical conduits, lighting and pipelines would be removed or hidden away behind the continuous curved wall. This most prominent design feature also softens the undesirable protruding columns and corners of the original layout and creates a clear contrast with the existing ceiling and the new concrete flooring.
The arched portal at the bedroom doorway was precisely positioned along the path of the prevailing wind's northeast-southwest direction in order to capture the most consistent wind flow throughout the year.