sYN residence
Location Pattanakarn Road, Bangkok
Plot Area 325 SQM (81 SQW)
Floor Area 615 SQM
Project Year 2013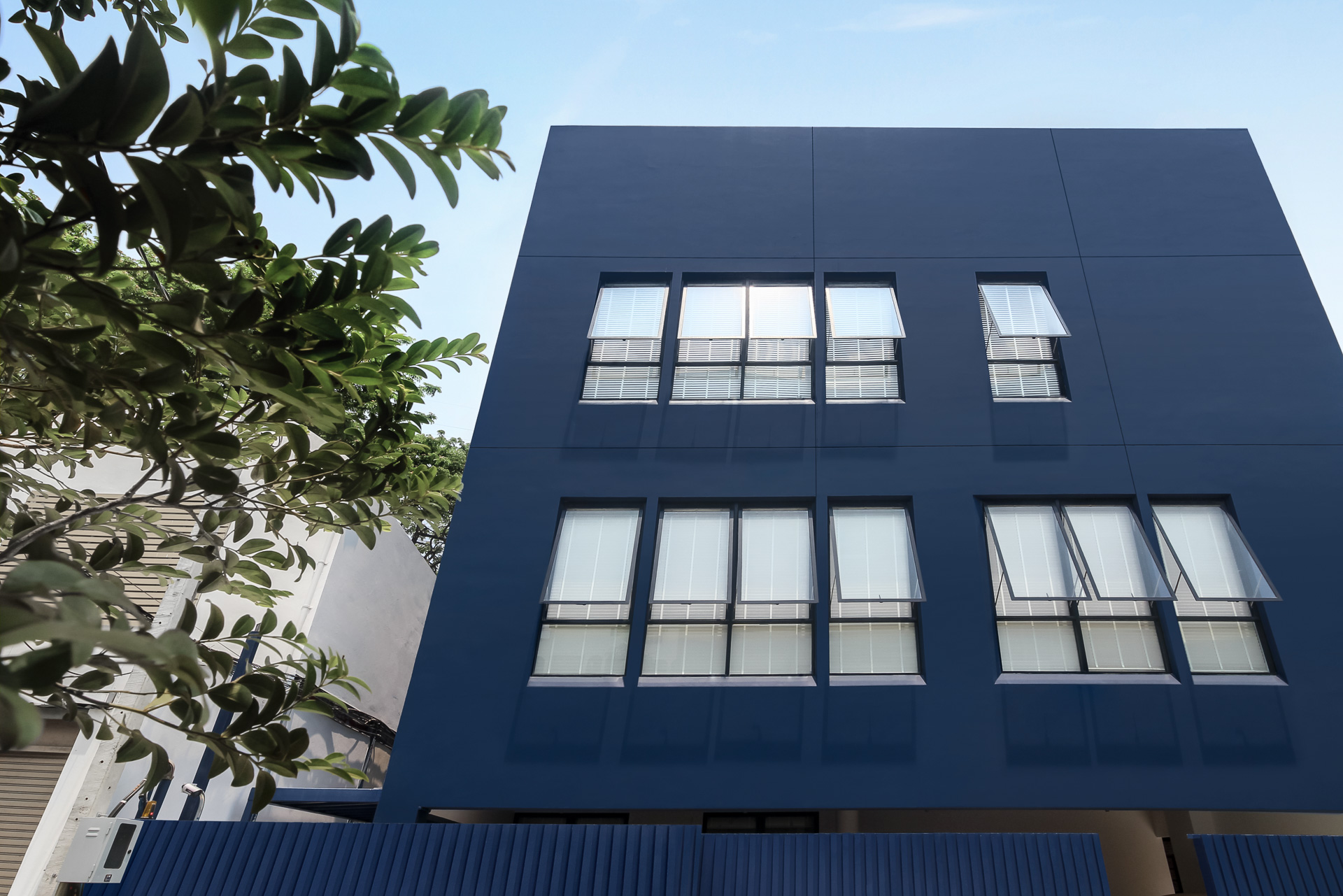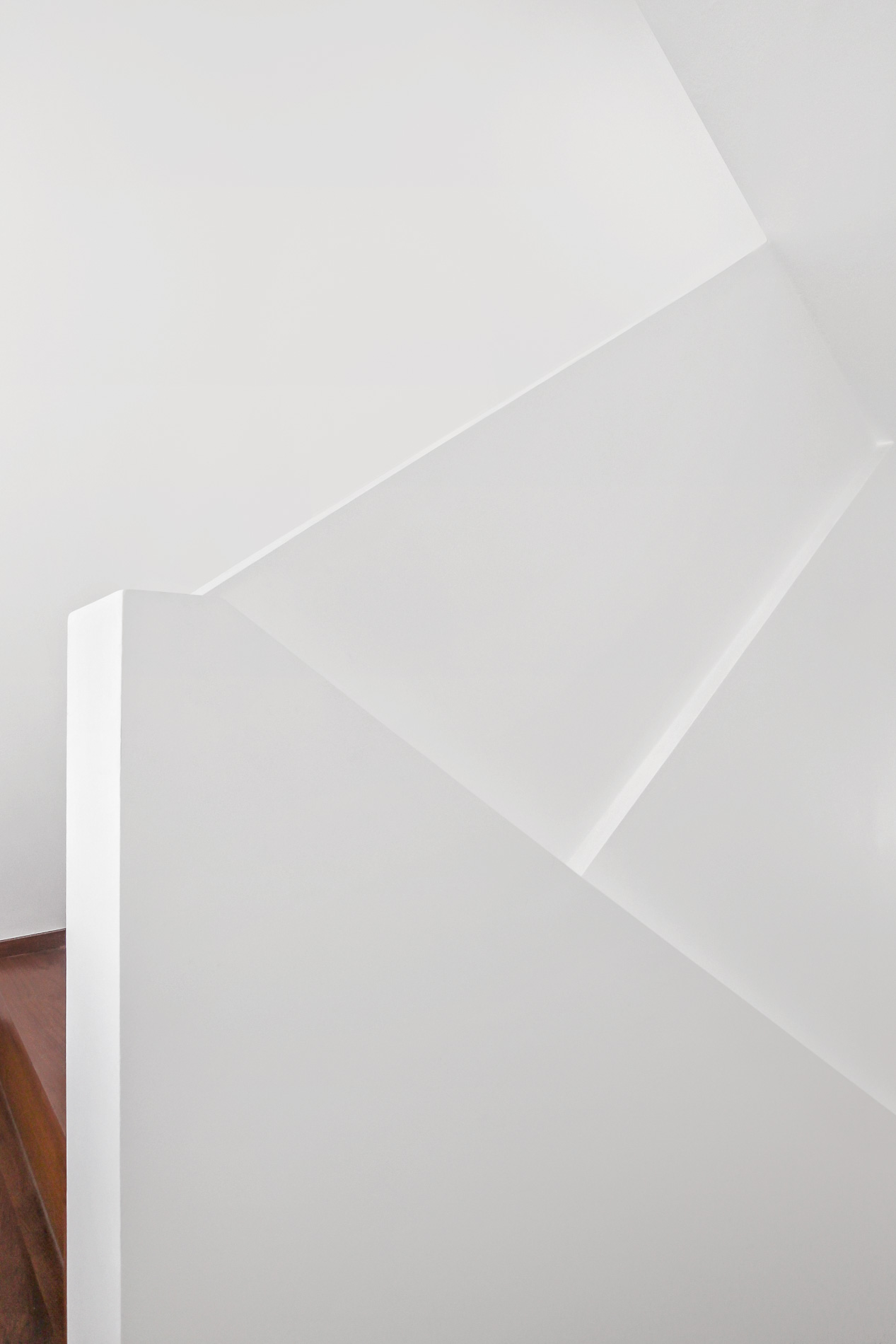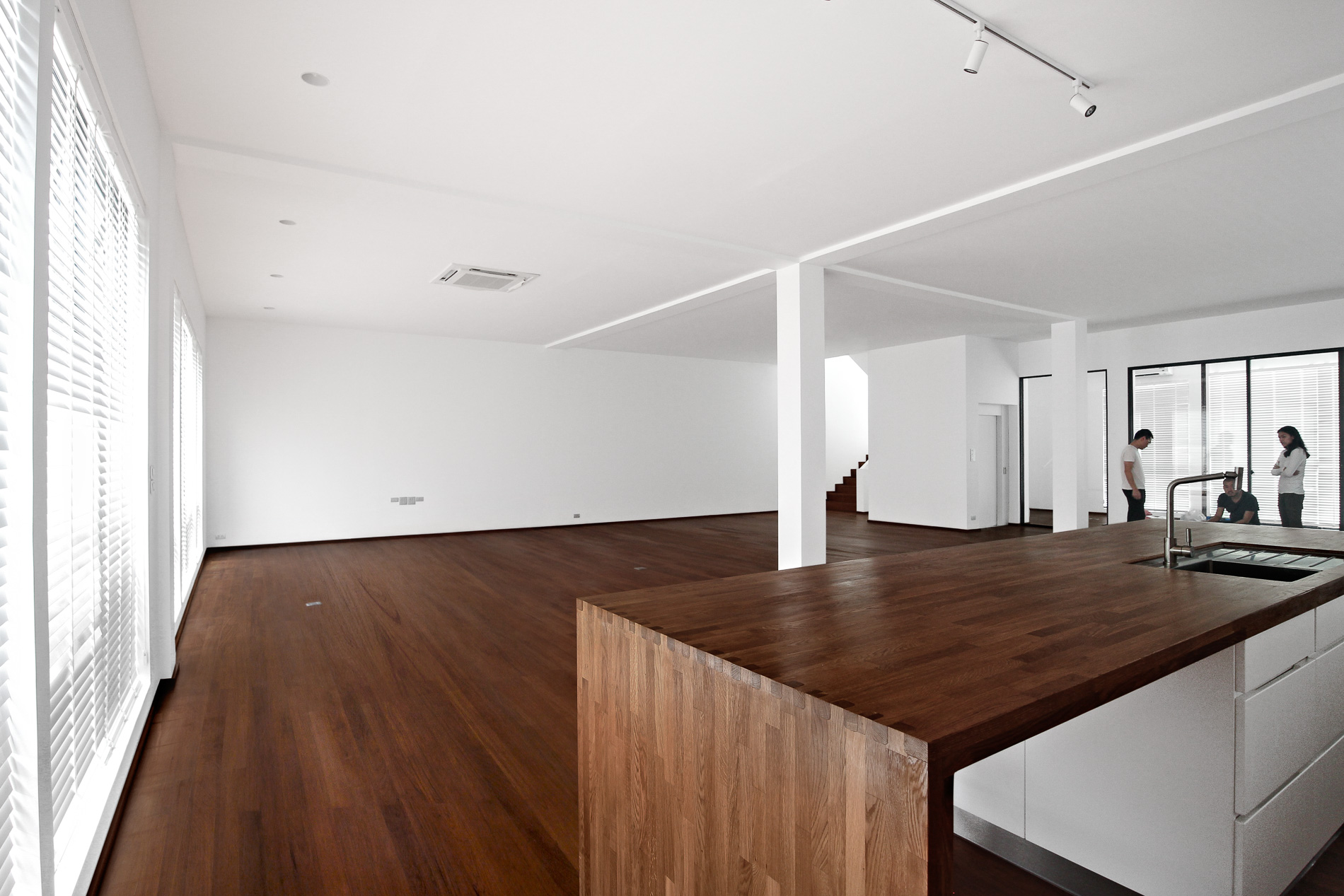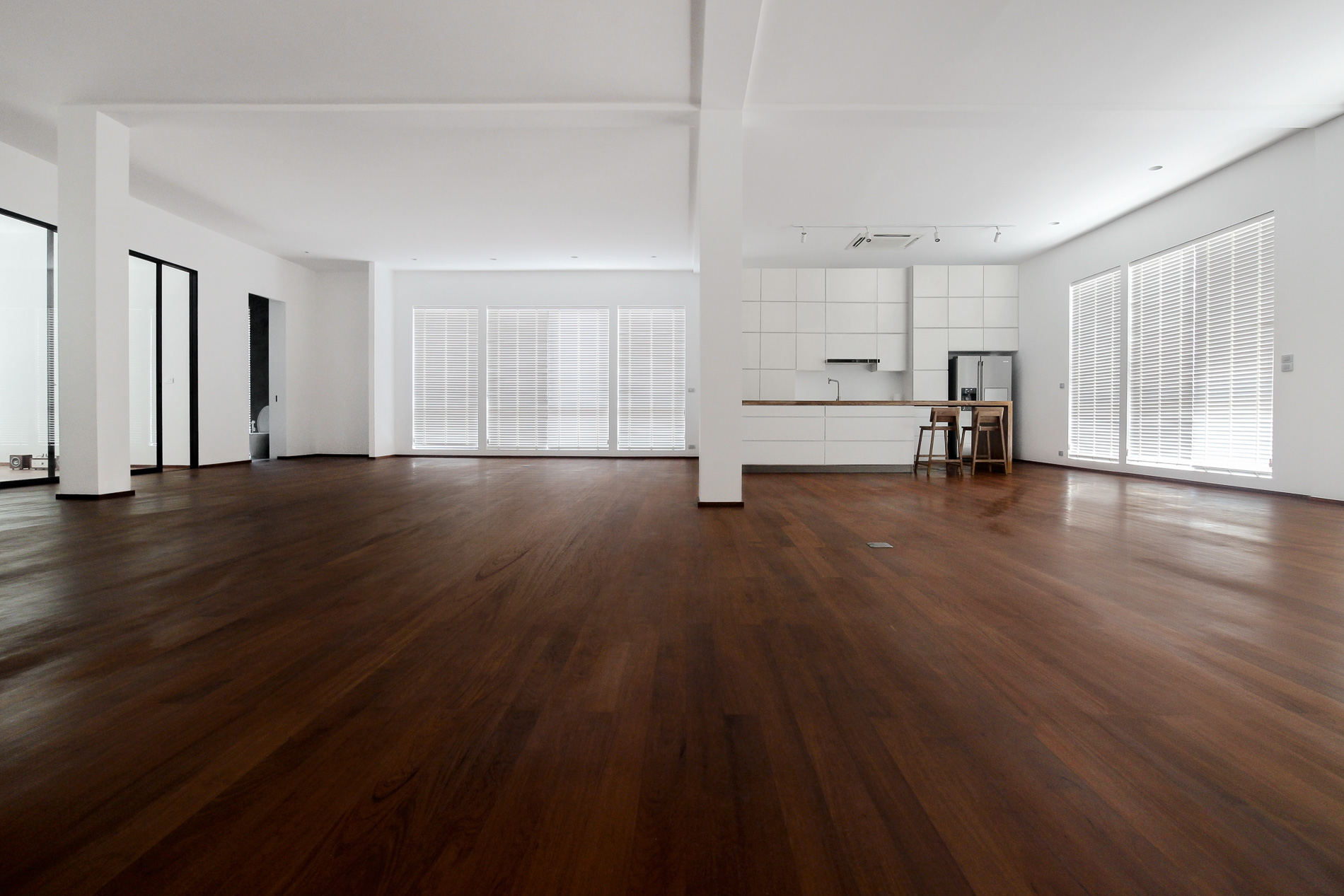 Embracing the client's fascination for the simplicity of the cuboid form, the goal is to build up the largest 3-storey residential volume that could fit within the given plot of land while complying with building regulation and codes. The ground floor is dedicated to 4 parking spaces, a maid quarter and other semi-outdoor functions as the client insisted on excluding the use of balconies or terraces on the design of the upper floors as a way to obtaining the maximum enclosed floor area on the main living quarter.
The highly sort-after floor area is highlighted with a large multi-functional space which could potentially accommodate for a decent size open kitchen with a breakfast bar, a 12-seat dining area, a private study, a large sofa and lounge area with a ping pong table or two.
White painted wood shutter was the selected window treatment throughout. In its closed position, it allows for the optimum privacy as it can fully obstruct undesirable outsiders from looking in while allowing natural light to trickle in between the white wooden strips adding a glowing horizontal texture to a deliberately simple room.